Apply EM: Get activities for the classroom.
---
Insert ready-made exercises into existing classes as you explore entrepreneurially minded learning.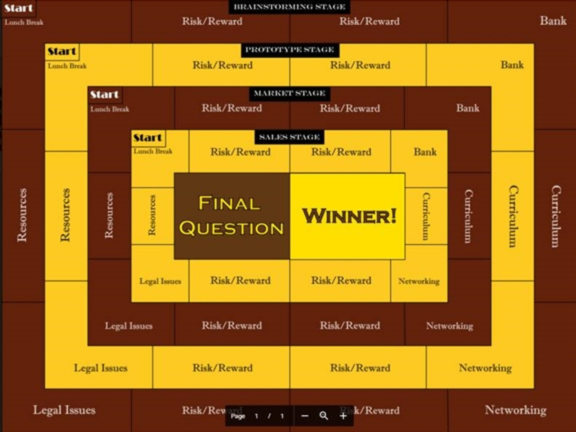 Duration: 30-40 minutes
Student teams will go through the 4 stages of an entrepreneur's journey. They'll discuss engineering curriculum knowledge, resources on campus, and legal/ethical issues. They'll also have to decide what to do with their risk/reward cards!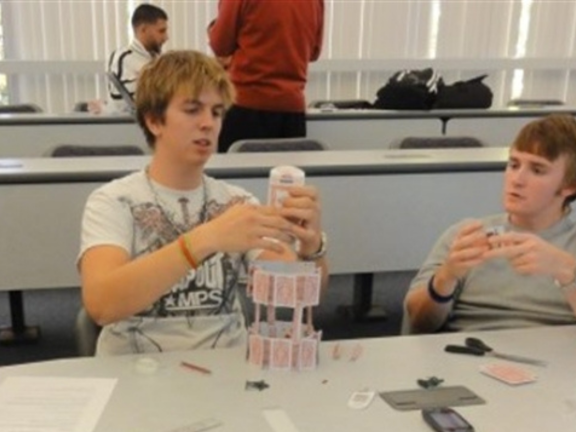 Duration: 45 minutes
Construct a tower from playing cards and transport it to the testing area without it folding! Students practice critical thinking, customer awareness, teamwork, and learn from failure in this absorbing, single-class activity.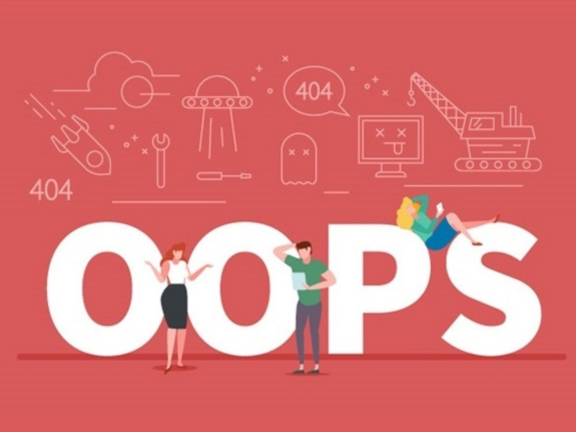 Duration: 50 minutes
Do your students have an appreciation for the types of errors made in engineering—and their consequences? Help students see the consequences of assumptions as well as opportunities for new solutions.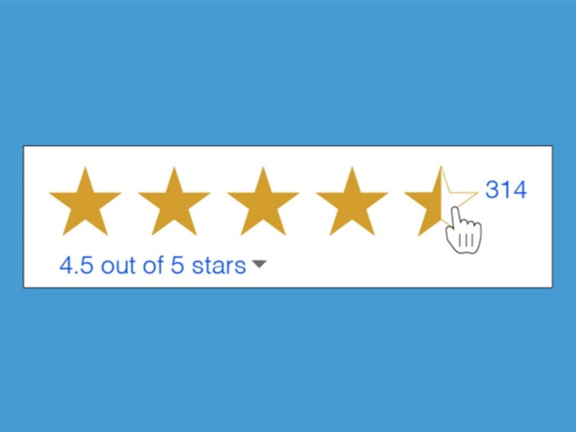 Duration: 9.5 hours over 5 weeks
Adopt this project in any discipline involved in the development of consumer products. Students will enjoy making meaningful and realistic modifications and constructing prototypes based on their designs.
This was just a sample of the many activities and projects community members publish on Engineering Unleashed cards!