Scholarship of the Entrepreneurial Mindset
---
Entrepreneurial mindset (EM) is an engine of human progress. It always challenges the status quo and can be aimed to improve individual lives and organizational operations. Inspiration and action through an entrepreneurial mindset can invigorate communities and promote health, education, and prosperity.
When combined with engineering skills, EM is beneficial for engineering students as individuals, their communities, their companies, and their nations.
This page features a collection of academic literature connected to this field.
Pursuing scholarship around entrepreneurial mindset can bring significant benefits to your career and institution. This type of research can provide valuable insights into how students can develop the skills and mindset needed to succeed in entrepreneurial endeavors, in any context.
Your scholarship will contribute to the growing body of knowledge in this area. You are invited to conduct more research within engineering education and expand on the work that has already been done.
The Entrepreneurial Continuum
---
Entrepreneurial mindset and entrepreneurship are connected on a continuum (see Figure A). While there are resources listed that connect in some way to new ventures, business creation, and/or entrepreneurship within higher education, the focus of this page is to highlight research connected to entrepreneurial mindset and entrepreneurial thinking.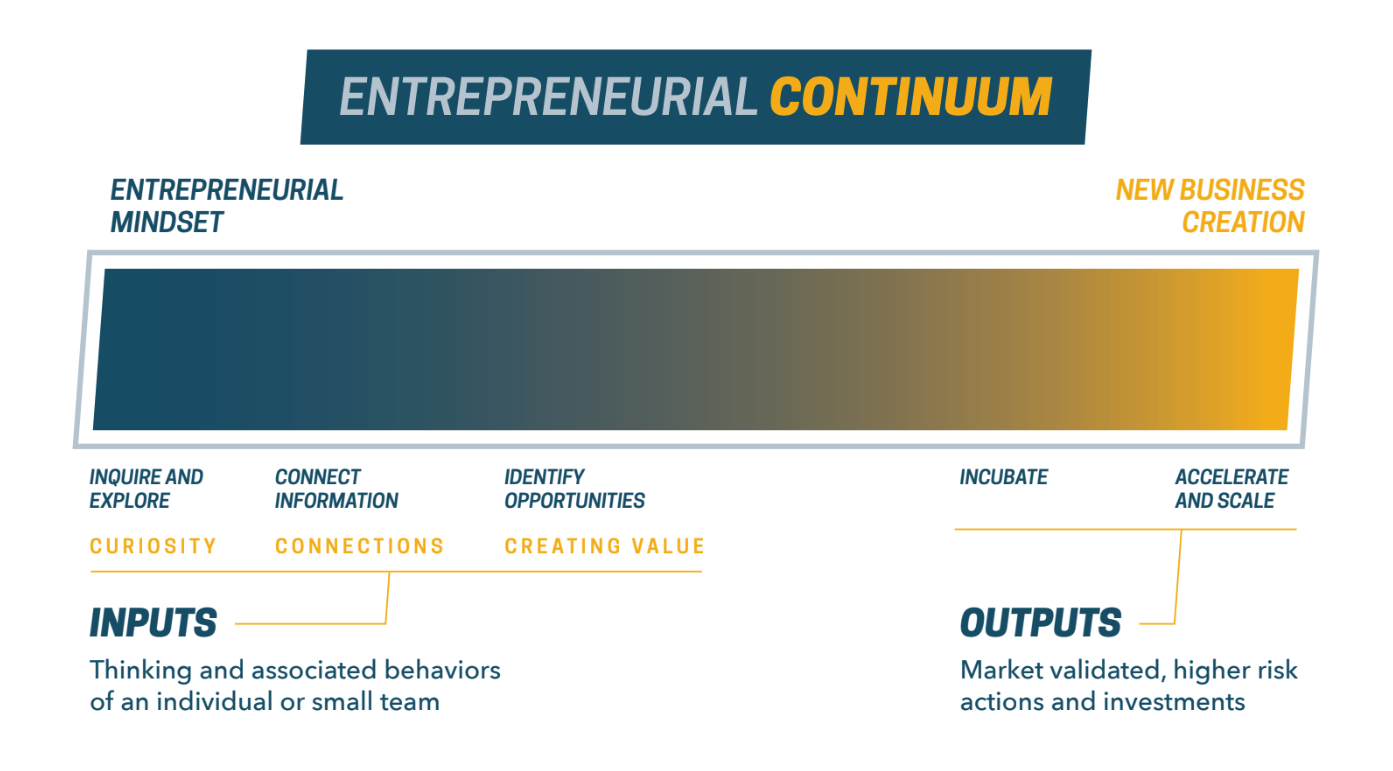 Figure A. Rae, D., & Melton, D. E. (2017). Developing an entrepreneurial mindset in US engineering education: an international view of the KEEN project. The Journal of Engineering Entrepreneurship, 7(3).