Dr. Cheryl Bodnar
"Why aren't we using games in higher education? It makes no sense that we use them all the way up till students get to University; then they are used in industry, but not in the University."
Dr. Cheryl Bodnar, Associate Professor at Rowan University, was born and raised in Canada. Her family clearly has creativity in their DNA. Her grandfather, John Fox, was awarded the Order of Canada for his work as Vice President of Engineering and Special Projects with Canadian Pacific Rail.
Cheryl brought her own creativity to the ice rink. "Growing up, I did a lot of figure skating, and later I joined an adult synchronized skating team." Her fourteen-year-old daughter, Samantha, "has picked up on the entrepreneurial spirit. She wrote and published a book, Dusty's Garden, about her experiences dealing with anxiety, and started a business around it."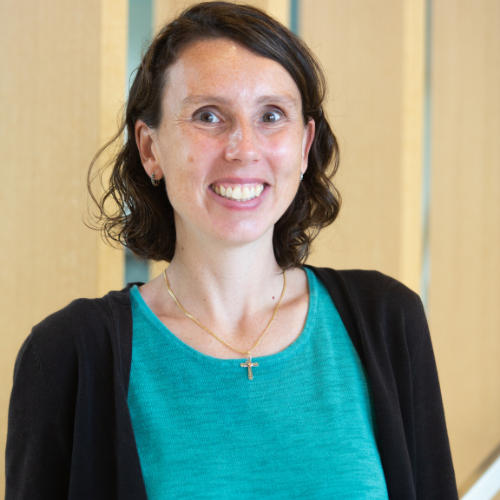 In her role at Rowan University, Bodnar helps faculty create unique experiential and entrepreneurial learning opportunities using KEEN principles as a guide.
Much of her activity involves using games in her engineering classrooms. "When I was in Toronto, I got a certificate in training and development (CTDP), and exposure to the idea of game-based learning to effectively train professionals in industry. In education, I also observed that in K-12 classrooms a lot of time is spent using games to teach children. I wondered, 'Well, why aren't we using games in higher education?' It makes no sense that we use it all the way up till they get to University; then they are used in industry, but not in the University. That's what ignited my passion to bring game-based learning into the higher education space."
"Since then I've been involved in several grants to test different aspects of gaming. The most recent work was the process safety game called Contents Under Pressure and that was funded through a National Science Foundation grant. We're studying how it changes students' process safety decision-making and judgment. I've worked with Filament Games, and a company called The Completely Surrounded. The way it works is, the game company would design a game and our group of educators would figure out how to implement them in the classroom.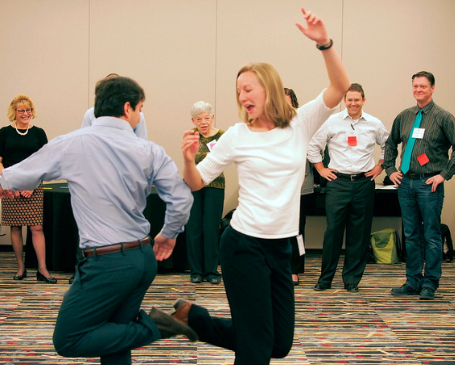 "I've had collaborators at North Carolina State, Rose-Hulman, and the University of Connecticut. Together, we've had really good results. I've also worked with Joe Tranquillo at Bucknell University, Victoria Matthew at VentureWell, and Leticia Britos Cavagnaro from Stanford. We created Ideas At Play, a toolkit that includes a variety of games designed to enhance an entrepreneurial mindset. You can download the free toolkit and get access to all of these games. We associated them with different learning objectives. There are games, for example, that focus on communications skill development. My favorite game in the toolkit is called ROYGBIV."
"I feel that KEEN has really changed my life. It's introduced me to a wide variety of people, multiple different types of institutions, and I think what's most beneficial about that is the diversity of thought. There are so many individuals whose different life paths have led them to where they are now, so they have differing perspectives on how to reach students or how to address problems, or how they see opportunities, or how to pitch curriculum."