Spring 2023: Engineering Unleashed Ambassadors Update
by Julia Williams, Rose-Hulman Institute of Technology
In the spring season, as faculty look forward to the end of the academic term, many attend professional conferences to meet with colleagues and share their work.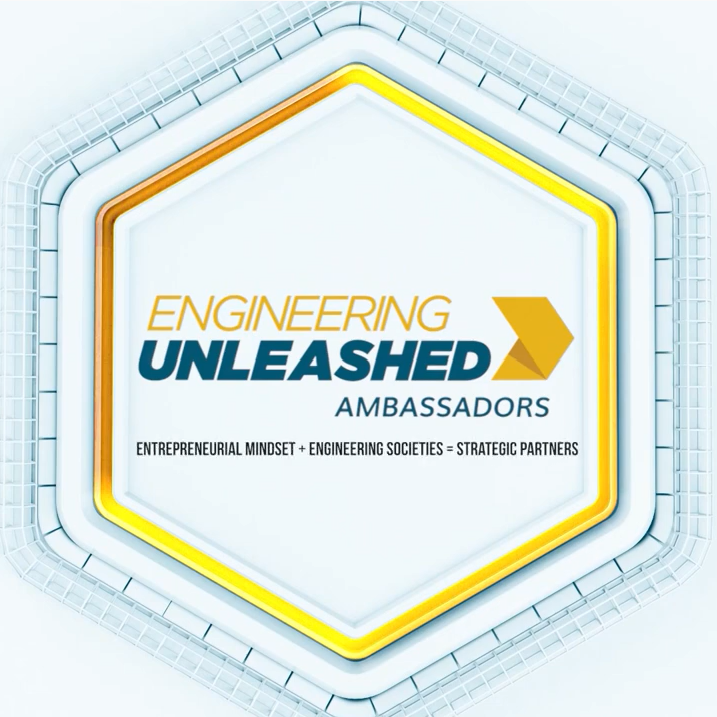 The Engineering Unleashed Ambassadors are also traveling to their professional society meetings, but with a different objective in mind: They are there to share KEEN and the entrepreneurial mindset (EM) with colleagues who may not be familiar with the benefits of incorporating EM in their courses.
By connecting through professional societies like AIChE, ASCE, ASME, and ASEE (in regional chapters), the Engineering Unleashed Ambassadors are spreading the word about KEEN and EM.
Here is a brief update about their activities: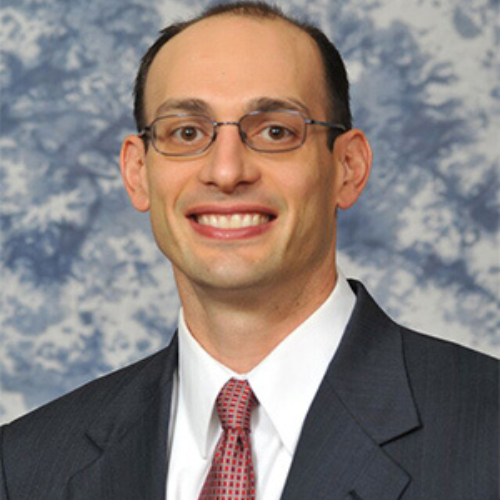 In March 2023, Matt spearheaded an EM-focused article entitled "Encouraging the Entrepreneurial Mindset of Chemical Engineers" for the Career Corner column of the CEP Magazine of AIChE, co-authored with Dr. Margot Vigeant (Bucknell University), Dr. Cheryl Bodnar (Rowan University), Kevin Fruth (Cenovus), Dr. Kristine Horvat (University of New Haven), Dr. Chelsea Monty-Bromer (Cleveland State University), and Dr. Erick S. Vasquez (University of Dayton).
The article, which is in the May 2023 issue, presents EM in both academic and industry contexts. CEP reaches 32,000 AIChE members each month, so the impact of this single article is far-reaching.
In addition to the article, Matt attended the AIChE Midwest regional conference and connected with both faculty advisers and students who are active in AIChE campus chapters. In his workshop with Chelsea Monty-Bromer, entitled "How to build a great AIChE student chapter," Matt demonstrated the relevance of EM to running a successful chapter, and his strategy will highlight EM for chapter faculty advisers in the coming year.
---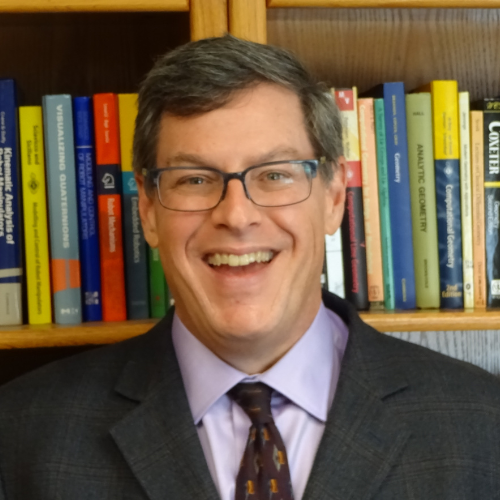 Pierre presented at the ASME Mechanical Engineering Education Summit (MEEd) in March. MEEd is hosted for mechanical engineering and related chairs, deans, and department heads and other leaders, and focuses on issues affecting the current and future state of engineering education.
Pierre provided an introduction to EM and helped attendees understand how curiosity, connections, and creating value comprise an entrepreneurial mindset. The MEEd attracted 115 attendees, with 75 of them participating in Pierre's session. Also in attendance was Dr. Orlando Ayala (Old Dominion University), one of our newest Ambassadors.
---
Carmen brought EM back to the ASEE North Central Regional Conference in March, capitalizing on her previous presentation on EM at the 2022 conference. At the meeting held at West Virginia University, Carmen collaborated with Dr. Soren Cioc (Toledo) and Dr. Noela Haughton (Toledo) for a hands-on workshop entitled "Entrepreneurial Mindset For Engineering (Technology) Education: Starter Kit."
During the 75-minute session, Carmen and her colleagues introduced and provided a forum and examples to help attendees easily adopt and implement entrepreneurial mindset learning (EML) initiatives in engineering and engineering technology education. The session focused on shared strategies and best practices implemented by the three facilitators in their courses, hand-on activities and workshop and group discussions about assessment in support of EML. The ASEE regional conference attracted 115 participants, many of whom are unfamiliar with EM and KEEN.
---
In the coming months, EU Ambassadors will be traveling across the US to spread the word about KEEN and EM.
Drs. Nadiye Erdil (University of New Haven), Sandy Furterer (The Ohio State University), and Amir Momenipour (Rose-Hulman Institute of Technology) are offering a workshop at the Industrial and Information Systems Engineering (IISE) national conference in May.
The session, entitled "Recognizing and Reinforcing EM in ISE Practice," will introduce participants to EM concepts and terminology and KEEN, while providing them with resources for recognizing and reinforcing EM in ISE practice. This workshop will build on their webinar conducted in December 2022 and the article published by the IISE magazine in February 2022.
In June, Dr. Timothy Takahashi (Arizona State University) will be leading a panel discussion with both academic and industry members of the American Institute of Aeronautics and Astronautics (AIAA) at the AIAA national conference in San Diego, CA.
These spring and summer activities are integral to achieving the goals for the Engineering Unleashed Ambassadors project, as they:
Leverage current KEEN faculty connections to professional societies.
Embed KEEN products in society conferences, student competitions, and other sites in professional society structures to add value and increase awareness of EM.
Expand adoption of EM from KEEN faculty to faculty and students who are members of professional societies, with the goal of reaching 100% of engineering students.
Learn more about the Ambassador program and meet all the Ambassadors.